Necklaces - Sterling Silver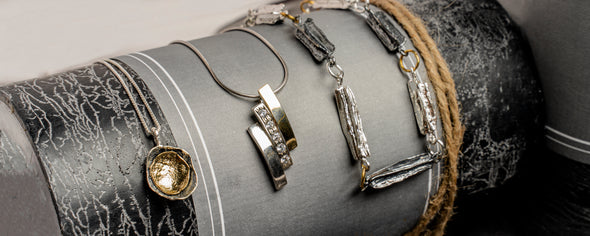 Omani Online forms a strong connection with Israel's finest artisans to bring you sterling silver handmade necklaces in a variety of styles, some dainty and delicate, yet dazzling, others more bold or statement pieces. Our necklaces come in  combinations of sterling silver and semi precious stones, adorned with freshwater pearls or interesting mixtures of textures and hammered two and three tone sterling  silver.. If owning a piece of history means something to you, how about two thousand-year old Roman Glass made into a stunning necklace? 

Let the cultivated taste of Omani Online be your guide in discovering some of the finest jewelry the Holy Land has to offer. Whether you like short necklaces, long necklaces, funky or more conservative, delicate or bold, you are sure to look your best in any of these original designs.